With the ever changing environment of the automotive industry, it is imperative to have and maintain a strategy that effectively retains customers, promotes a positive ownership experience and cultivates a long-term relationship.
Recent researches and studies have uncovered several profound and troubling implications for dealership service departments.
Some of these include:

Aftermarket chains are increasingly capturing customers.
Factory warranties do not indicate where a customer must maintain their vehicles.
Industry average of customer retention is a mere 11-17%.
Customers are more likely to purchase their next vehicle from where they service their vehicle.
Customers are keeping their cars longer than ever before.
Despite being one of a dealer's most important long-term strategies, it is one of the most neglected since only about 24% of dealer's have any kind of customer retention program and even fewer have effective programs.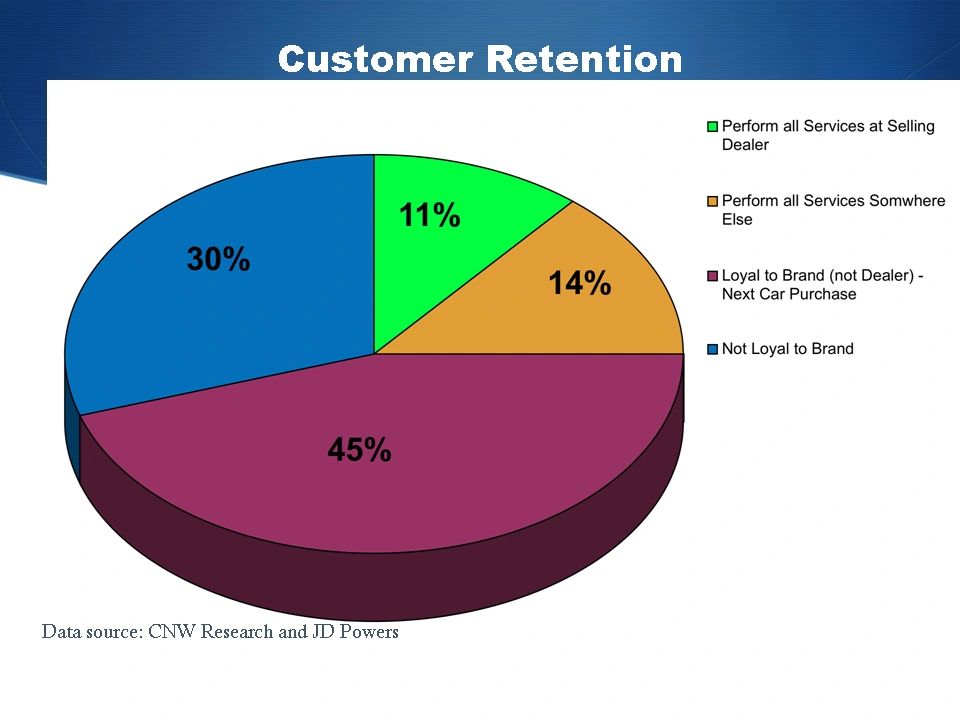 The "Advantage" Solution

Unlike a manufacturer's or a service provider's retention program, our program promotes the dealer's individual brand and differentiates them from the competion. It may enhance vehicle sales and positively impacts their customer retention.