Certainly, "repeat" and "referral" opportunities are an important part of your business. Do you currently have a "referral" program in your business? Does your current referral program REALLY drive sales? Is it "PAPER" driven? Have you ever had to chase down "Referral Checks" through an accounting nightmare only to discover it was "lost" or "misplaced"? Have you been told been by a customer that they referred someone who purchased a car from your store AFTER that person already purchased the car? Have you ever discovered that a member of your church, group, fraternal organization bought the same brand car which you sell FROM YOUR COMPETITOR? We've all encountered these or similar events at one point or another.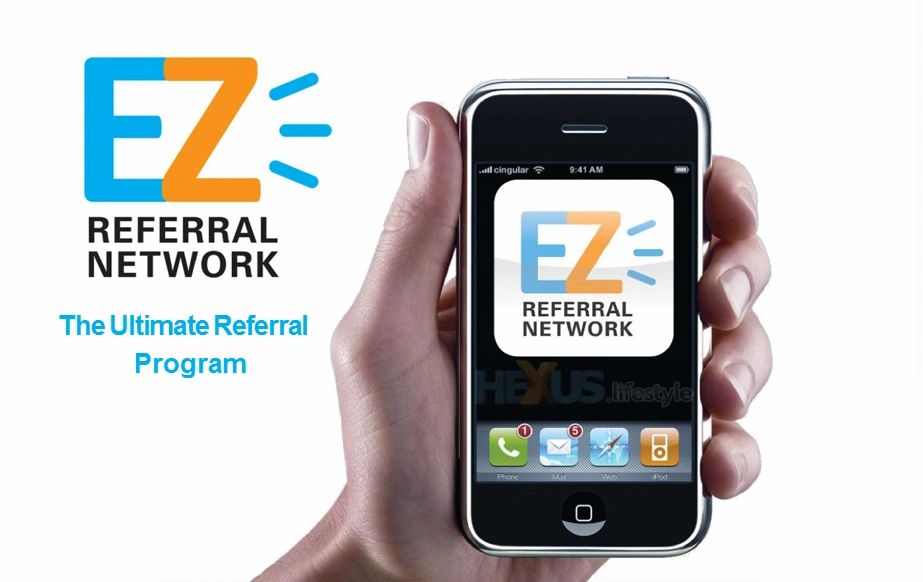 The EZ Referral Network™ Solution
Discover one of the most innovative ways to increase sales and promote your dealer brand. A program which energizes your customers, employees, friends, groups, churches, fraternal organizations, etc. into sending you referrals and help grow your customer base and sell more cars utlizing today's technology.

Very Simple:
>Customer Buys the Car.

>Salesperson Enrolls Them in the EZ Referral Program Via an App for Their Smartphone.

>Customer's Friends, Family, Coworkers All Learn of Customer's New Car Purchase.

>Customer Submits Referrals Easily Through the App Directly to the Dealership's Salesperson or Designated Person.

>Dealership Sets the Appointment and Sells the Referral a Car - and also Enrolls Them into the EZ Referral Program. (Cycle Continues)

>Customer Who Submitted the Referral Gets Cash on a "Reloadable" Debit Card from the Dealership. (Can be Customized with Logo)

>This Excited Customer Becomes a "Referral Agent" for Life!

>No More "Lost Checks", "Lost Referrals", "Sorry, They Went to the Wrong Dealership", etc.


Drives customers to you to sell MORE CARS!
Effectively build an ACTIVE and ENDLESS referral network through "Referral Agents" created from customers, employees, churches, fraternal organizations, groups, etc.!
The referring agent can earn more money for themselves, their church, favorite charity, etc.!
Promotes Customer and Salesperson retention!
Dealer retains all customer information!
Streamline and gain better control of "Referrals" process handling from initial contact through the sales process and more!



"THE REFERRING AGENT"

Your "Referring Agent" becomes an extension of your sales force "around the clock". Providing their referrals directly to selected salespersons via their mobile device or the internet. You reward them a predetermined amount for the sold referrals in one of three ways:
Pre-paid debit card payment (can be branded with your logo)
Dealership credit - used for service, parts, next vehicle purchase, etc.
A charitable donation to their church, favorite charity, fraternal organization, etc.